RECRUITMENT 101
---
Each year, fraternities and sororities set aside time to meet students interested in joining a Greek letter organization. This is an opportunity for interested students to ask questions and learn about the different organizations on campus in order to make the most informed decision that is best for them. Recruitment gives students and organizations the chance to interact and to get to know one another. It is important to remember that both the fraternities and sororities and potential new members are recruiting each other—this is a mutual selection process!
Typically, most recruitment happens prior to the start of the semester, or during the first 2-3 weeks of each semester, depending on whether your participating in fraternity or sorority recruitment. Fall is the heaviest recruitment period. However, there are opportunities to join at any point during your undergraduate career based on when is best for you! Below you'll find a brief overview of men's fraternity recruitment and the women's sorority recruitment process.
FALL 2023 Recruitment
---
Registration for Fall 2023 Fraternity & Sorority Recruitment will open on Monday, May 1st.
For more information follow IFC on Instagram @utah_ifc
For more information follow the Panhellenic Council on Instagram @uofusororities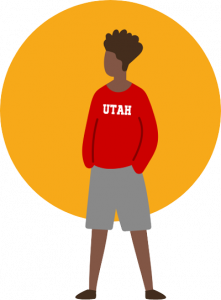 FRATERNITY RECRUITMENT
Fraternity recruitment takes place year round with opportunities throughout the year to meet all fraternities on campus.
If you talk to any fraternity man on campus, they will tell you joining a fraternity and the IFC community were some of the best decisions they have ever made. Joining a fraternity is not just for four years while at the U, but for life. If you want to experience a truly well-rounded college experience, you should consider joining a fraternity.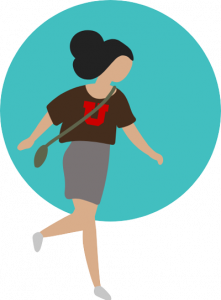 SORORITY RECRUITMENT
Sorority recruitment takes place in the fall & spring during specific recruitment events.
During the recruitment process, you have the potential to meet and connect with many unique individuals. By joining a sorority at the U, you are immersed in a community that values excellence and empowering women to reach their full potential. You are also joining a community of over 900 Panhellenic sisters, who serve as sources of inspiration and become life-long friends.
STILL UNSURE ABOUT JOINING?
---
That's totally okay!
Joining a fraternity or sorority is a life-long commitment. If you aren't completely sure about joining, participating in the recruitment process doesn't mean that you must join a fraternity or sorority. Think of it as a way to explore your options while trying to find a group that feels like home. While many students do join a fraternity or sorority in their first semester, that isn't for everyone and you can definitely join at a later time. Many people do this as well!
If you aren't completely sold on participating in recruitment, check out our social media to learn about additional ways to gather information about fraternity and sorority life and learn more about what it is like to be a member.