THE LATEST ON COVID-19 & GREEK LIFE
---
The Office of Fraternity & Sorority Life is closely monitoring the COVID-19 pandemic and how this global event will affect the fraternity and sorority experience for Fall 2020 and possibly beyond. Be sure to also visit the COVID-19 Central page for detailed information about the University's overall response to COVID-19.
COVID-19 will unquestionably change the fraternity and sorority membership and recruitment experience for the time being. Details about some of the most pressing questions we have been receiving are here: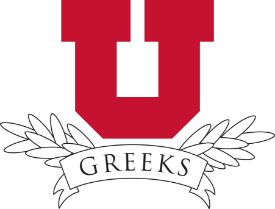 Primary Recruitment (over Labor Day Weekend) for our sorority community will be FULLY VIRTUAL.
The fraternity community's organized fall recruitment process will be FULLY VIRTUAL.
You do not need to be physically located in Salt Lake City to participate in these virtual recruitment processes, but you must still be a fully matriculated University of Utah student.
Fraternities and sororities are adjusting their dues structure to take into consideration the financial well-being of their members and to reflect the lack of events and services that could be offered due to the pandemic while still ensuring the organization remains financially sustainable.
The University will be releasing guidance based on the State of Utah's Color-Coded Restriction Levels and Health Guidance System for all registered student organizations; fraternities and sororities will be expected to follow this guidance.
Fraternity and sorority houses are not owned or operated by the University of Utah; however, guidance and best practices are being shared to support these private living environments.
REACH OUT FOR MORE INFORMATION
---
We will continue to share updated information as it becomes available. Please feel free to reach out to staff members within the Office of Fraternity & Sorority Life with any specific questions or concerns.
Individual fraternity and sorority chapters should be communicating directly with their members as to details about their organization's response to COVID-19.