SIGMA NU
---
EPSILON LAMBDA chapter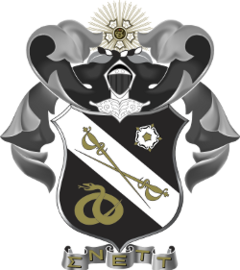 Sigma Nu (ΣΝ) is an undergraduate college fraternity founded at the Virginia Military Institute on January 1, 1869. The fraternity was founded by James Frank Hopkins, Greenfield Quarles and James McIlvaine Riley shortly after Hopkins witnessed what he considered a hazing ritual by upperclassmen at the Virginia Military Institute. The fraternity's existence remained secret until the founders publicly announced their new society on January 1, 1869. Sigma Nu, Kappa Alpha Order and Alpha Tau Omega make up the Lexington Triad.
The fraternity's values are summarized as an adherence to the principles of love, honor, and truth. Because of its military heritage, Sigma Nu retains many military trappings in its chapter ranks and traditions, and places importance on the concept of personal honor. The fraternity's mission statement is:
To develop ethical leaders inspired by the principles of Love, Honor and Truth.
To foster the personal growth of each man's mind, heart and character.
To perpetuate lifelong friendships and commitment to the Fraternity.
The Epsilon Lambda chapter was chartered by Sigma Nu Fraternity in 1924 and have maintained their location for nearly a century.
SIGMA NU AT THE
U
---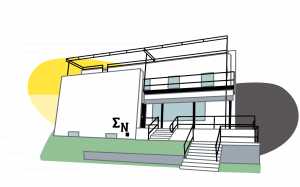 EXCELLING WITH HONOR
Love, Honor, Truth
SNU 101
---
| | |
| --- | --- |
| Nickname | SNu |
| Established | 1869 |
| At the U Since | 1924 |
| Philanthropy | Helping Hand Initiative |
| Colors | Black, White, Gold |
| Symbols | Snake, Crossed Swords |
| Flower | White Rose |
| GPA Requirement | 2.6 |
| Fun Fact | Sigma Nu/Utah Alumni Wallace E. Stegner is a Pulitzer Prize winning novelist, historian, and environmentalist. |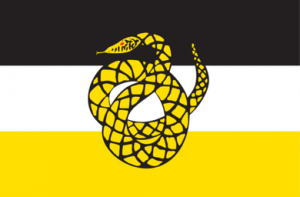 Sigma Nu Flag