PI BETA PHI
---
UTAH ALPHA chapter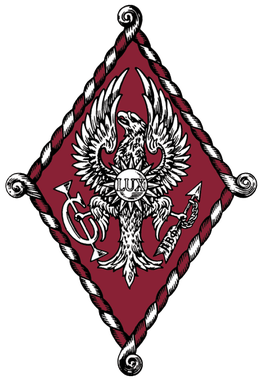 Pi Beta Phi (ΠΒΦ), often known simply as Pi Phi, is an international women's fraternity founded at Monmouth College, in Monmouth, Illinois on April 28, 1867 as I. C. Sorosis, the first national secret college society of women to be modeled after the men's Greek-letter fraternity.
Shortly after the founding, the sisters had a jeweler design their official badge: a golden arrow with the letters "I. C." on the wings. When the name was changed to "Pi Beta Phi," the Greek letters replaced "I. C." on the wings. At the Yellowstone Convention of 1934, they voted to limit the links in the badge's chain; there are 12, one for each of the founders.
A local group, Gamma Phi, was formed in 1897­. The Pi Beta Phi chapter was officially installed on September 11, 1929. The Initiation Ceremony took place at the Jewish Community Center, where decor was colored wine and silver blue by coincidence.
PI PHI AT THE
U
---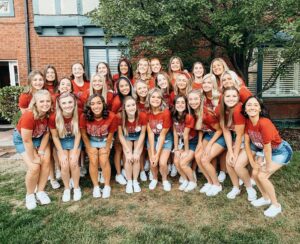 FRIENDS AND LEADERS FOR LIFE.
Leading with Values.
PI PHI 101
---
| | |
| --- | --- |
| Nickname | Pi Phi |
| Established | 1867 |
| At the U Since | 1929 |
| Philanthropy | Read>Lead>Achieve, Pi Beta Phi Foundation |
| Colors | Wine, Silver Blue |
| Symbols | Arrow, Angel |
| Flower | Wine Carnation |
| Required GPA | 3.0 from High School and a 2.7 GPA (for previous college classes) |
| Fun Fact | Part of the Monmouth Duo with Kappa Kappa Gamma. (both fraternities have their origins at the same college within three years of one another) |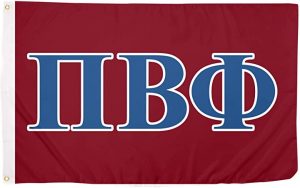 Pi Phi Flag